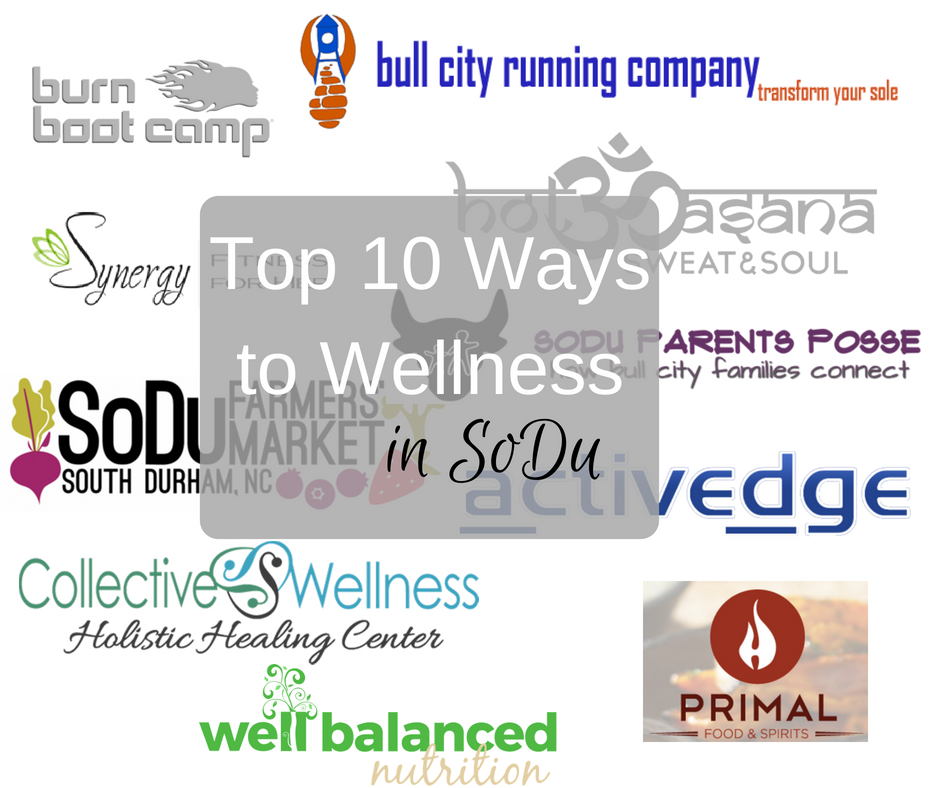 Do you love SoDu? We do too!
As a registered dietitian, and owner of Well Balanced Nutrition, I am always on a mission to find more health and wellness resources for myself and my clients. The original intent of this article was to highlight the different wellness businesses and programs in South Durham; instead, I discovered not just businesses but passionate individuals on a mission to help others live an active, happy, and healthy life.
It is exciting to see and experience how many different avenues the SoDu community can take to create a well-balanced lifestyle right here in our own backyards. Below you will find ten options for taking the next step on your wellness journey. We know there are so many more! Tell us what other SoDu offerings have helped you reach your health goals!
[siteorigin_widget class="SiteOrigin_Widget_Accordion_Widget"][/siteorigin_widget]
There you have it!
These are just 10 of what I'm sure are countless ways to create a healthy lifestyle in South Durham. As we gear up for the Summer season, I'm curious what tool or program will be most helpful for you? 
Also, we would love to know what additional SoDu offerings have made a difference in your life? Tell us in the comments below! 
About the authors:
Lucy Hayhurst and Kristen Norton are Licensed and Registered Dietitians/Nutritionists and the owners of Well Balanced Nutrition. It's their mission to improve lives by teaching, empowering and connecting people one wellness adventure at a time.