Hi

there

!
You are in the right place if you want a friendly guide to walk with you on your health and wellness journey. Thanks for taking some time to get to know us. We hope to get the opportunity to learn more about YOU soon.

Well Balanced Nutrition is a private nutrition practice in North Carolina providing
personalized nutrition coaching
to clients with a variety of health concerns using an integrative, whole-person, and evidence-based approach.
SERVICES
Nutrition Coaching
Courses and DIY Guides
Meal Planning Tools
Corporate Wellness
LOCATIONS
Clemmons, NC – In-Person Visits Available
North Carolina – Virtual Visits available
Triad and Triangle – Corporate Wellness Offerings
Meet the Coaches
Our coaches are registered and licensed dietitians who can educate and provide medical nutrition therapy for a variety of health concerns.
Lucy Hayhurst, RD, LDN
Founder, Nutrition Coach, Speaker, Author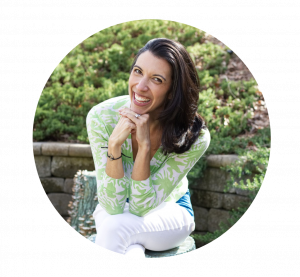 Hi, it's Nutrition Coach Lucy!
My interest in health and wellness started in high school when I started doing yoga and going to the gym with my mom. After arriving at the University of Dayton, I discovered a career in dietetics. I was convinced everyone would want this job. Who doesn't want to talk about food and exercise all day?!
This passion and enthusiasm for healthy habits have led me to help hundreds of clients find their own path to health and well-being for nearly 15 years.
Along the journey, I developed irritable bowel syndrome (IBS) and have taken a new approach of using food as medicine. My personal experience has led me to help other clients with gut health issues find their own path to hope and healing through functional nutrition coaching.
I love to motivate and inspire groups when I present for our Well Balanced community partners such as the Durham YMCA, Self-Help, the City of Durham, and James Scott Farrin. I've been told my big smile can brighten a room. My playful approach makes nutrition more fun and I'm a firm believer in enjoying life through food.
When I'm not talking about food and wellness, you can find me playing in the kitchen, walking in the woods, or at a local park with my husband, Andrew, and our nature-loving toddler, Atlas.
In addition to offering one-on-one coaching, I am an author and motivational speaker.
My credentials: 
Licensed and Registered Dietitian since 2009
Over 10 years of experience in nutrition counseling and wellness coaching for individuals and corporate clients
Bachelors in Nutrition and Dietetics from the University of Dayton
Trained professional & motivational speaker
Functional Nutrition Alliance, student
, im
Kristen Norton, RD, LDN
Nutrition Coach, Podcaster, Chief Creative Officer, Co-owner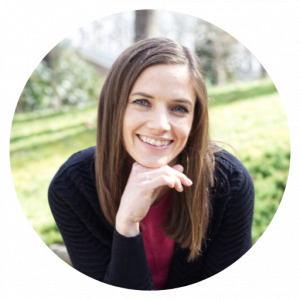 I wasn't always a healthy eater. My curiosity for nutrition began when I needed more energy to get through gymnastics practice as a kid. I got my hands on a nutrition 101 textbook (thanks, Aunt Patty) and went to town with my highlighter. I had an interest in nutrition but I had a big problem. I was a picky eater, which made eating the right foods tough. It wasn't until I was in my 20s that I truly began to branch out and enjoy more foods. I still don't have the widest palette, but I have learned to love vegetables and many healthy foods.
In college, I realized I had another problem: emotional eating tendencies. It wasn't until Lucy,and I partnered up and studied mindful eating and behavior change books that I felt in control of emotional eating. It is so freeing to have the strategies and tools that I need and now I share them with my clients.
I bring what I've learned from my journey and my education to you, but more importantly, I know that what works for me, isn't necessarily what will work for you. When you are looking to improve your lifestyle habits, you need someone in your corner who understands the complexities of nutrition and behavior change. You deserve an empathetic coach that takes the time to listen to your story and build a plan that's right for you.
My areas of interest include:
Youth Sports Nutrition
Post-Bariatric Surgery Nutrition
Prediabetes and Diabetes
Helping adults learn about nutrition and health to gain confidence, clarity and improved health, while breaking away from diet culture
Realistic, sustainable approaches to weight management
Work with me in Clemmons, NC, or online.
In addition to offering one-on-one coaching, I share my love for lifelong learning on the Health Geeks Bookclub Podcast.
When not at work, you can find me hanging out with my little family or escaping for some alone time to be creative, read or relax in comfy clothes with something tasty to drink.
My credentials: 
Licensed and Registered Dietitian since 2007
15 years of experience counseling and coaching individuals and families on healthy eating
Masters in Wellness and Gerontology from Ball State University
Bachelors in Nutrition and Dietetics from Ball State University
Christy Quirk, MS, RD, LDN
Chef and Dietitian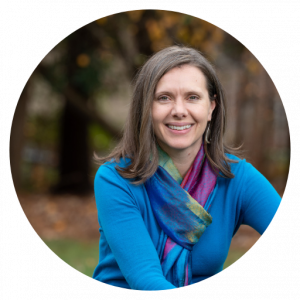 Hello! I am a chef-turned-dietitian with a lifelong passion for food. I absolutely love helping clients discover new foods and develop strategies to address both their nutritional needs and wants. My goal is to help clients feel well-nourished and not be intimidated by food or cooking. I spent over a decade at some of Durham and Chapel Hill's best restaurants, curating a personal style that is locally sourced, plant-forward, and oftentimes light. These days my meals are often quite simple too. 
My spouse and I have two young children that keep us constantly on our toes. We all share a love for hiking, camping, and cycling on both roads and trails. 
My credentials:
Masters of Science in Nutritional Sciences, North Carolina Central University


Bachelors of Science in Nutrition and Dietetics, North Carolina Central University

Bachelors of Arts in Romance Languages, The University of North Carolina at Chapel Hill

Registered Dietitian (RD), Academy of Nutrition and Dietetics

Licensed Dietitian/Nutritionist in North Carolina (LDN)