Are you looking for an enthusiastic, energetic, and interactive wellness presentation? You found it!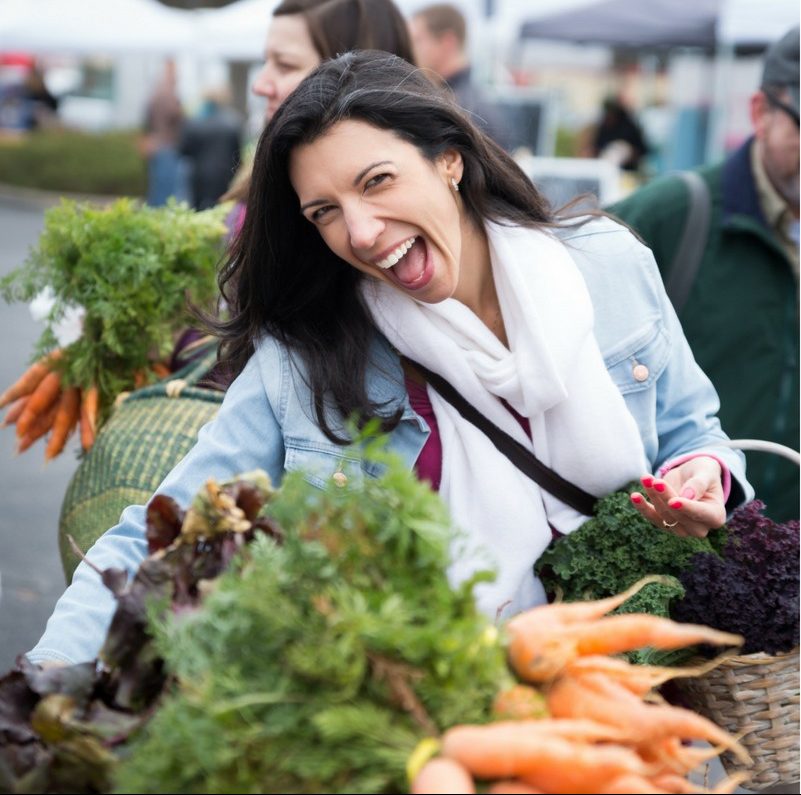 Lucy Hayhurst, RD, LDN, is a trained motivational speaker and experienced dietitian with a heart for making nutrition fun and attainable. She is the author of TGIM: Start Happy, Stay Healthy – A workbook for Making Monday Awesome!
Lucy incorporates her passion for fitness, delicious food, and playing in nature to relate to her audience.
She's on a mission to spread the good news of fruits and vegetables; however, we know it's so much more than that. Lucy's presentations have inspired hundreds to think about their health and wellness in a new way.
Lucy delivers entertaining workshops, presentations, and other speaking engagements that motivate audiences to reach their potential through fun and practical nutrition and wellness habits.
A few presentation examples include:
What the Heck is Well Balanced Eating Anyway? 

Meal Planning Made Easy | The Ultimate Success Guide to Becoming a Meal Planning Pro!

Feeling Addicted to Sugar or Salty foods? | 3 Steps to Conquer Cravings
Book a call to chat about your event!
Or you can reach out at [email protected]