Staying in your pajamas a little longer, watching cartoons, and snuggling on the couch… all reasons I love Saturday mornings. It is a sunny but cool day here in Durham and the perfect fall day for pumpkin muffins. We had these as a mid morning snack and they really hit the spot!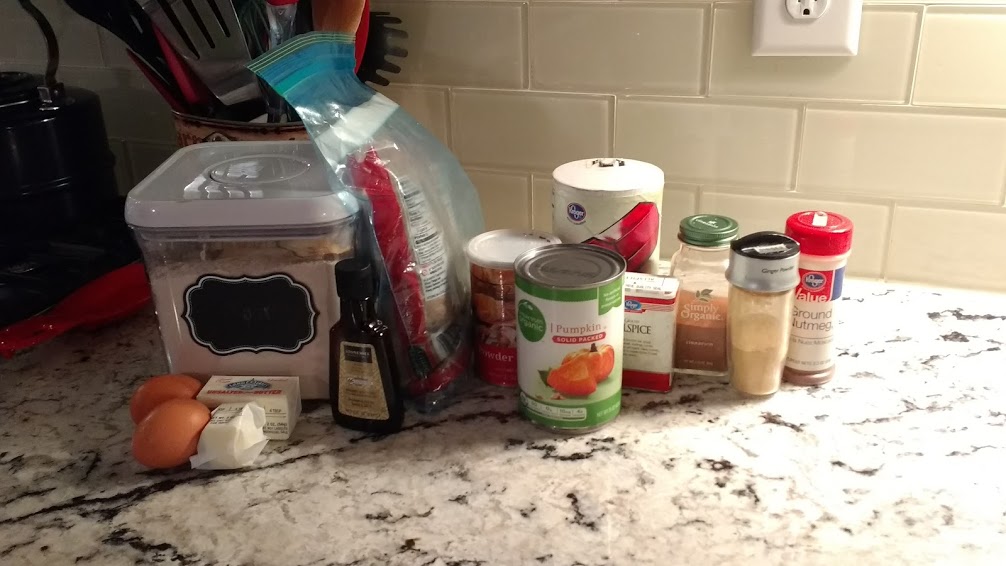 This recipe is modified from this post over at The Kitchn. They make a point to use the individual spices instead of the premixed pumpkin pie spice. They also remind you that the recipe calls for plain pumpkin puree not the sweetened pumpkin pie mix in a can.
Saturday Morning Pumpkin Muffins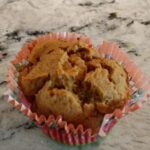 1 3/4 cups white whole wheat flour
2 teaspoons baking powder
1 teaspoon cinnamon
1/2 teaspoon ground ginger
1/4 teaspoon nutmeg
1/4 teaspoon allspice
1/2 teaspoon salt
6 tablespoons unsalted butter
1 1/3 cups light brown sugar
2 large eggs
1 1/3 cups pumpkin purée (one 15 oz can)
1 teaspoon vanilla extract
Heat the oven to 350°F.
Prepare a 12-cup muffin pan (or two 6-cup muffins pans) with liners, or skip the liners and just grease the cups.
In a medium bowl, whisk together the flour, baking powder, cinnamon, ginger, nutmeg, allspice, and salt. Set aside.
In the bowl of a stand mixer fitted with the paddle attachment, or in a large mixing bowl, cream the butter and sugar until light and fluffy, 1 to 2 minutes.
Add the eggs one at a time, beating after adding each one.
Add the pumpkin purée and vanilla extract.
Stir in half the dry ingredients, mixing until just combined. Add the second half. Do not overmix.
Spoon the batter into the prepared muffin cups so they are 3/4 of the way full.
Bake for 18 to 22 minutes, until a tester comes out with few crumbs.
Let the muffins cool enough to handle. Enjoy!!