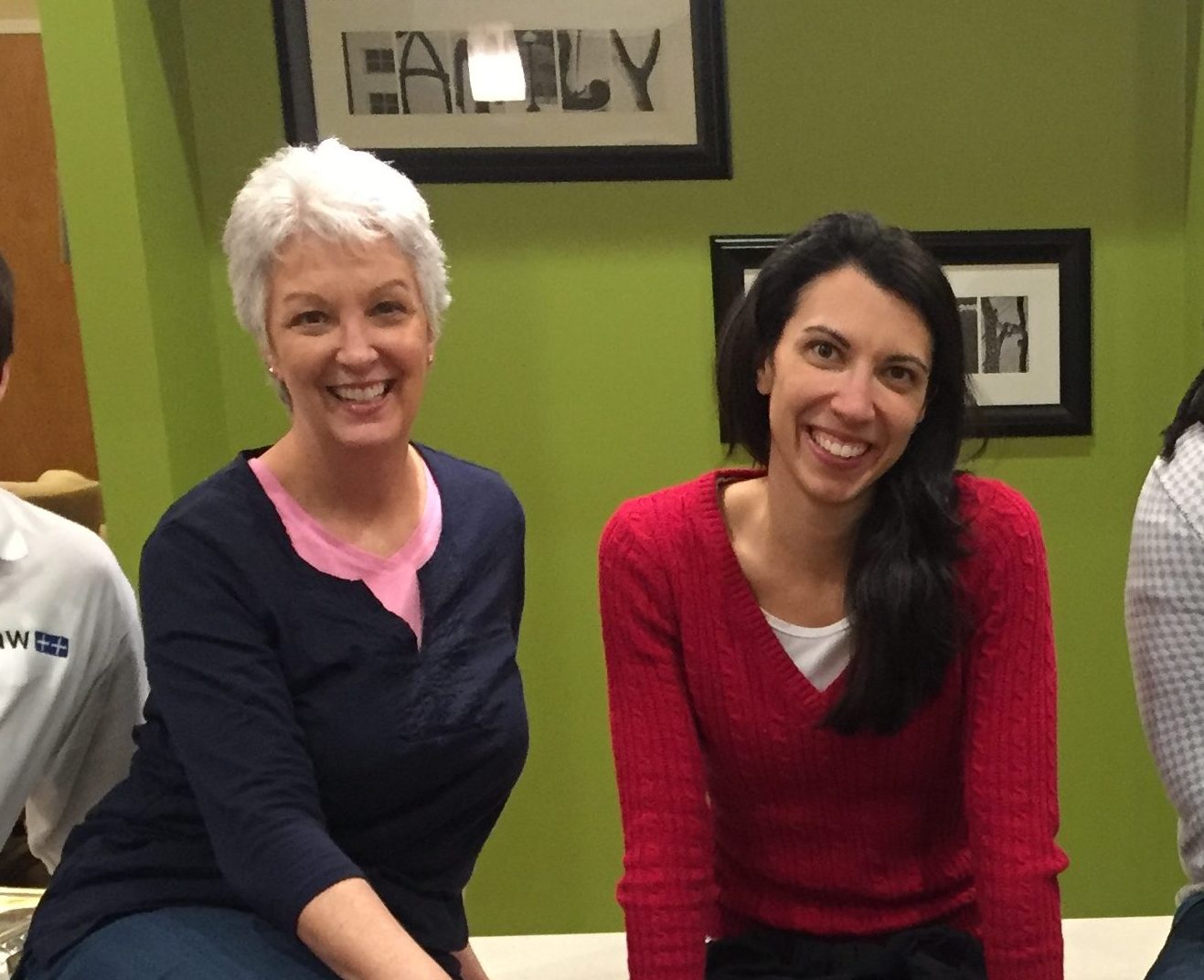 Cathy Passeun, aka Mama Cathy, is an inspirational woman. When we lived in Arizona she frequently climbed Shaw butte – A solid 3 mile hike uphill in the desert. When I was in middle school she went to grad school and completed a masters degree. When I was in high school she chose self-employment to have more freedom in her schedule and spend quality time with her teenage daughter (brave, right?!). She has bought and sold houses and investment property. She teaches yoga and stays actively involved in her church as a believer in Jesus Christ. The word you are looking for is multifaceted. 
When my mom got above her desired weight range earlier this year she became motivated to get it in check, and lucky enough she has a dietitian daughter. 
Mama Cathy is preoccupied with knowing how long it takes her to do certain tasks. For instance, she discovered it takes 7 minutes to empty the dishwasher – now when she's contemplating if there is enough time she knows it's just 7 minutes. Recently, in an effort to include more energy during the day my mom started including a whole grain English muffin and a microwave scrambled egg at breakfast (did you know this is a thing?!). One day, for fun she timed how long it took to prepare and eat this meal, which she discovered totaled 16 minutes – 3 minutes to cook and 13 to eat. Now she knows how to (1) make a simple, healthy and well-balanced breakfast and (2) block time for breakfast, which is important for her weight-loss goals. (see note from Mama Cathy below!) 
I'm not trying to call her out; however, my mom is no stranger to fast food restaurants.  As a busy executive for JDRF she is often on the road for business. Going to a sit-down restaurant is not always an option so occasionally Wendy's, Taco Bell or aother drive-thru comes in handy. Last week while running around town, Mom realized she forgot to eat breakfast before leaving home. While driving by McDonald's she noticed a grocery store in the same shopping center and passed the drive-thru to go pick up hard-boiled eggs and an apple to give her the protein and complex carbohydrates for energy to last through the morning.  
For as long as I remember my mom has always been a walker, but in more recent years I've discovered she loves taking classes. Forever a student, she enjoys the community and encouragement in the group fitness setting. Now Mom signs up for water aerobics at the community center and looks forward to her workout and whirlpool time every Monday and Wednesday evening. 
I'm so proud of my mom for many reasons, but this year I am especially proud of the commitment she made to her health. She inspires me and I hope has inspired you too! 
Food for thought:
It can be overwhelming when you try to change your diet and lifestyle. Fortunately, you are part of the Well-Balanced Tribe who wants to encourage and support your healthy choices. 
What is 1 day-to-day habit you can work on this week? ___________________________
How can you make it fun (like combining exercise with the whirlpool fun!)?
___________________________________________________
Note from Mama Cathy: 2 thoughts – breakfast takes 16 minutes because I'm also making a fresh made shake that I put in a travel mug and take to work with me. While I'm cooking my breakfast I'm also making my midmorning healthy snack. Also, just so folks know change can take a while-it took me six months of being on Weight Watchers to get to this point with my food.
It didn't happen all at once it and it certainly doesn't happen quickly and it doesn't happen in the span of an hour show. It's something where I believe little changes incorporated overtime are really what add up to the difference.