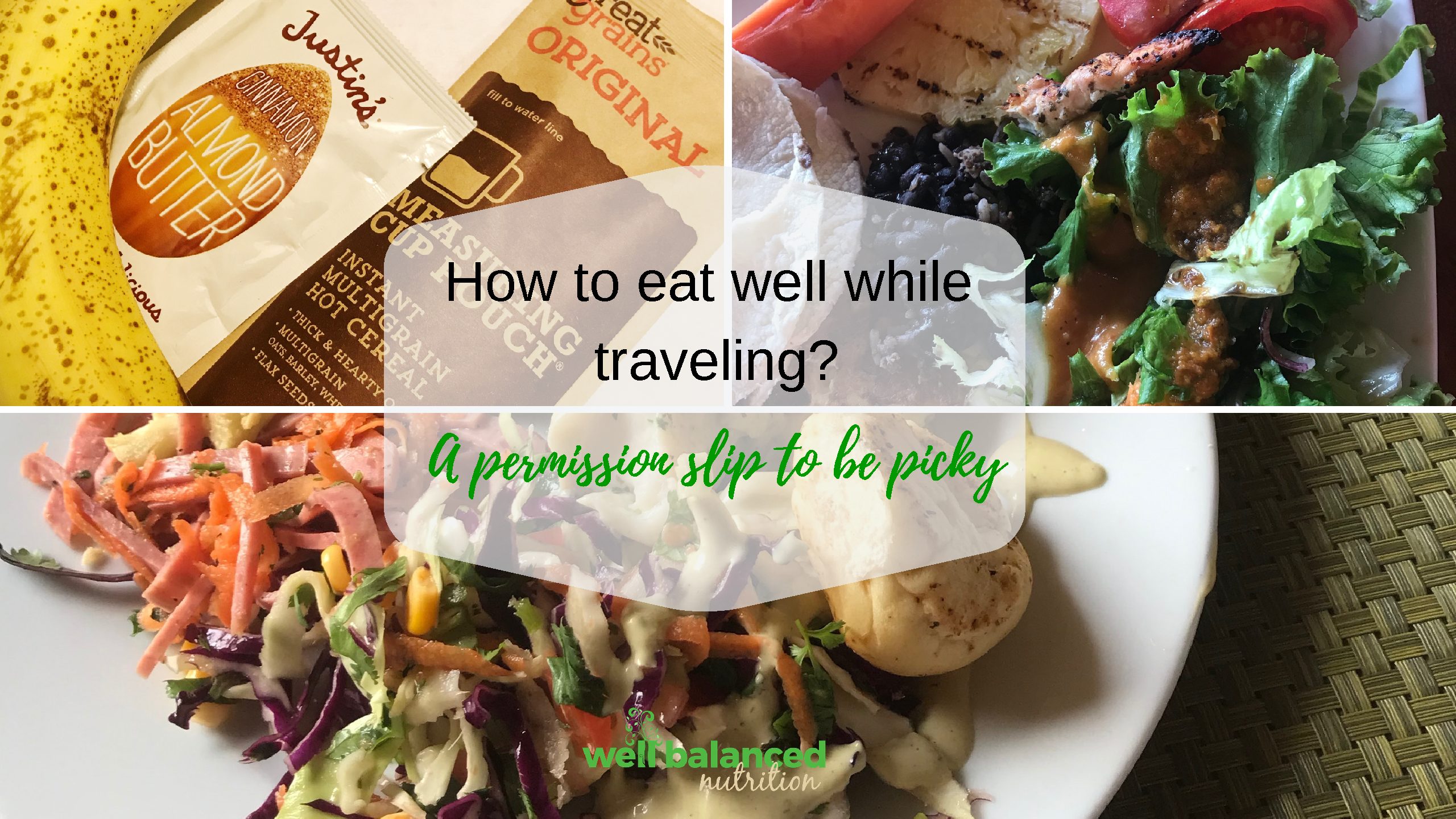 Did you know approximately 1 in 5 of American's have IBS and 40% of the population is living with a chronic condition?
This is a good reason to be nice to ourselves and nice to others because we don't know what they are going through. It can be especially challenging to know how to eat well while traveling.
In January, Kristen and I went on our first international Well Balanced adventure to Costa Rica! It was an incredible trip coordinated by our new friend, Amanda Chay, with Wonderment. Needless to say, we had a lot of new experiences such as repelling down the side of the canyon into surprisingly cold water and discovering my new obsession with papaya!
As many of you know, I (Lucy), have been managing and coping with IBS for several years now. Click here to learn more. Anyway, whenever I travel, I get a little extra anxious around the lack of control regarding my food choices. In our small group of seven, we had 80% of the meals preplanned and catered to us. Normally, this sounds like a dream come true! However, when you have food sensitivities it can be more like a nightmare.
How I stay routine and regular
On our first morning in San Jose, Costa Rica, while I scooped up a small bowl of oatmeal my fiancé told our tour guide leader, Amanda, that oatmeal is a daily ritual of mine. She laughed and said, "well you can enjoy a break from that because I don't have oatmeal on the menu for our breakfasts this week." I laughed, I looked at Andrew and said, "isn't she so funny?" What Amanda did not know is I had packed six portable oatmeal packets and mini almond and peanut butter packets in order to continue my routine, which helps keep other things routine (*wink *wink).
So often, while talking about setting up healthy habits and sticking with them I hear clients say "but I don't want to be picky or difficult." For instance, if someone has a digestive and sinus issues they may greatly benefit by going dairy-free; however, when going to a friends house or out to eat they decide to just be polite and eat all the things despite knowing the negative effects of eating dairy products.
Change takes effort at first
Two years ago, when I did the big IBS elimination diet, I found my brain consumed thinking about "what am I going to eat at my next meal??" We've learned between 80 to 95% of everything we do is subconscious – think about last time you took a shower… did you think about every move you made? It takes time and energy to make conscious changes to our dietary choices, but it is possible. First, we must become aware of what and why we want to change. Then, we can make a plan and take action.
It doesn't take that long to start feeling a little better and for your brain to pick up on new habits if you stay consistent. Some people will tell you it's only 21 days; however, we learned from the book Better Than Before by Gretchen Rubin that on average new habits take about 66 days.
Your permission slip…
If you're in the midst of making dietary and lifestyle changes or you already know what works for you, remember it's OK to be picky and know that on occasion we might slip up and put cheese on the salad with ranch dressing because after all, we are human.
If you're ready to feel better and determine which foods may be triggering inflammation and pain in your body, let's chat.