Monday, June 26, 2017
Growing up, my mom always called me her "journey girl." Then I got to college and had to get to class, keep up with the other hyperactive dietetic students, and juggle school work with an active social life (good ol' University of Dayton memories). For a while, life became less about the journey and more about getting to my next destination.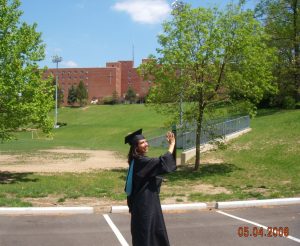 Thankfully, in 2014, I got a message from the universe – God – that it was time to get back to my roots. Over the past couple years, Kristen and I have brought you different methods of mindfulness, especially mindful eating techniques. Today I want to share an example of how learning to love the journey will help you be happier and healthier.
The worry effect 
I have a friend, we will call Wendy, who lives life little bit like Rabbit from the cartoon Winnie the Pooh. Wendy is constantly talking about all of the many stressful parts of her life such as being a nanny to her 2 young nieces, keeping up with the projects she has promised to her friends, and worrying about what is going on at the White House. I get it! There is plenty in this world to worry about. However, Wendy wants to be healthier, happier, and lighter. She noticed while traveling and taking a 6-week respite from the nannying job that she did not restrict her eating (and enjoyed some "high test beer") yet she lost 2 pounds on her vacation. Wendy found when she incorporated joyful movement, such as walking to enjoy the sites and scenery it no longer felt like dreaded exercise. And when she mindfully enjoyed small tastes of the local foods and beverages she did not overindulge. On vacation, Wendy was present, peaceful, and making mindful decisions, which helped her mind and body relax. When we are under stress our bodies secrete cortisol and adrenaline, which we term a fight-or-flight response. At the same time, decreasing the output of human growth hormone, which is responsible for stimulating growth and cell reproduction. If you live in a constant state of worry or stress it is likely your body is perpetually in a fight-or-flight response hormonally. In fight-or-flight, the body responds by increasing blood pressure and glucose (sugar in the blood), while decreasing the immune system.
Food for thought
If you can relate to Wendy's story, and you are ready to start enjoying your journey, the first step is to take a moment to reflect and identify your own fears, worries, negative thoughts, and stressors. 
Next step, as my wise Uncle Ron recommends we need to ask, what's in my control to change and what do I need to let go? Aside from talking to your local representatives, there is not much you can do about the situation in Washington DC. If you find your habit is to listen to the news or read the headlines first thing in the morning, only to spend the day worrying about all that bad news, perhaps you can let that go or choose to read those updates less frequently. 
Lastly, let's make it a priority to include activities in our lives that will make us feel happy and better cope with the circumstances we cannot change.  As we know from all the safety training on the airplanes, it is vital that you put on your own oxygen mask first. What's one thing you can add to your morning routine or day that will feel good and inspire you to make other choices that feel good? Tell us in the comments below to share a bit of inspiration and happy habit ideas!