Confession…
Until recently, I have been eating upside down. No, not eating while standing on my head – that would be an interesting site. Ha.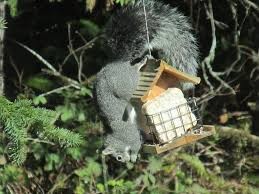 I was starting my day off with too little calories and eating most of my calories toward the end of the day. That's a bit upside down considering we need good fuel during the day when we are moving, thinking, working, walking, and doing all the things and at night we tend to slow down, relax and unwind – things that don't require as much fuel.
When you are busy, it can feel hard to give breakfast the attention it deserves. For a while, it was the last thing on my mind in the morning (even though I was fixing my kids a good breakfast). I was just grabbing something small that would satisfy me for the moment. As Lucy explained a few weeks ago, eating too little early in the day can easily lead to overcompensating in the evening. This was definitely true in my case. I was feeling hungry and deprived by the afternoon. Then, my belly would start hurting. I'd eat too quickly at dinner time and then my belly would hurt even more. Ugh. It was not a good cycle. Can you relate?
Is breakfast that important?
In general, eating breakfast has been associated with lower body weight. Seventy-eight percent of those who have lost weight and kept it off for a year or longer are regular breakfast eaters. Breakfast has also been shown to increase fullness while reducing appetite, food cravings, and brain signals that regulate reward-driven eating behavior. Furthermore, studies show that eating a high-quality, high-protein breakfast decreases late-night snacking of foods high in sugar and fat.
So, if food cravings and late night snacking are things you struggle with, I highly recommend focusing on your breakfast. Perhaps you are eating upside down, too? Try a high-quality, high-protein breakfast.
What is a high-quality, high-protein breakfast?
Well, first, your breakfast should be made of real food. I know it's super tempting to just grab a protein bar or granola bar on your way out the door, but those protein and granola bars often include a lot of artificial ingredients and added sugars and is far from what nature intended. This is not to say it's never okay to have them. They should just be a backup breakfast instead of a go-to breakfast.
Secondly, you want to aim for a breakfast that contains between 20 and 30 grams of protein. Here are some examples of what that might look like:
Two Egg Omelet with leftover veggies, 1 oz of beef and cheese = 29 grams protein
Egg and Canadian Bacon Breakfast Sandwich on English Muffin = 26 grams protein
8 oz Greek Yogurt with 1 oz Nuts = 26 grams protein
Peanut Butter Quinoa = 31 grams protein
Easy Morning, Egg, Potato and Zucchini Cups with fruit and yogurt = 30 grams protein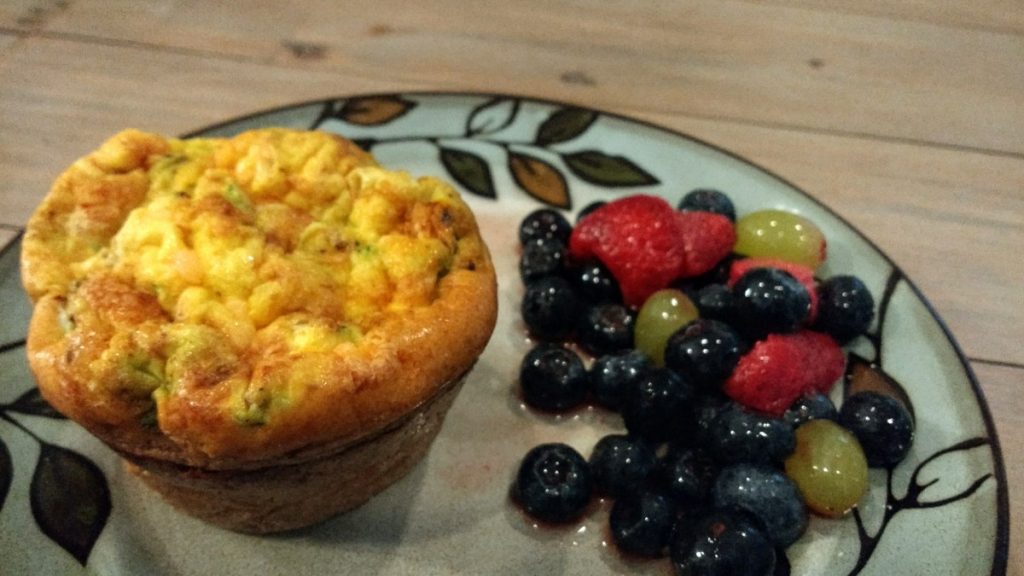 If you are like me and have busy mornings that can feel rushed, you may like this make-ahead option that works for me.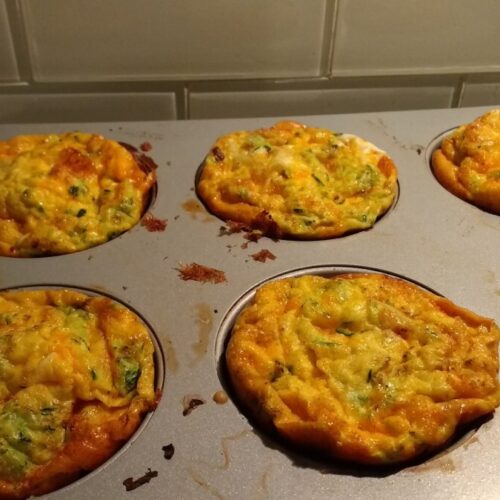 Easy Morning Egg, Potato and Zucchini Cups
These can make your morning easy-peasy and delicious! Make them on the weekend and reheat them each day. They go great with yogurt and fruit or avocado and fruit.
Ingredients
1

medium zucchini

grated

1

cup

frozen hashbrowns

1/4

cup

sharp cheddar cheese

shredded

12

large eggs

1

teaspoon

turmeric

1-2

teaspoon

Savory All-Purpose Seasoning

Salt and pepper to taste
Instructions
Preheat the oven to 375 degrees.

Grease an extra large muffin tin with oil.

Evenly distribute the hash-browns in each cup. Then the shredded zucchini and cheese.

In a bowl, whisk the eggs and add in salt, pepper, turmeric and a savory all purpose blend (or use your favorite blend).

Pour egg mixture into each cup Give each cup a little stir and bake for 20-25 minutes.
Notes
To reheat: Place on microwave safe plate and heat for 1 minute 15 seconds on 50% power. Add 10-15 more seconds as needed.
Nutrition Facts: Calories 312, Protein 16g, Carbohydrate 14 g, Dietary Fiber 1 g,
Total Sugars 2g, Total Fat 21g, Saturated Fat 7g, Monounsaturated Fat 9g, Polyunsaturated Fat 3g
Food for thought: Let me know if you try these and what you think! Or share with us your favorite make-ahead high-quality protein-packed breakfast.