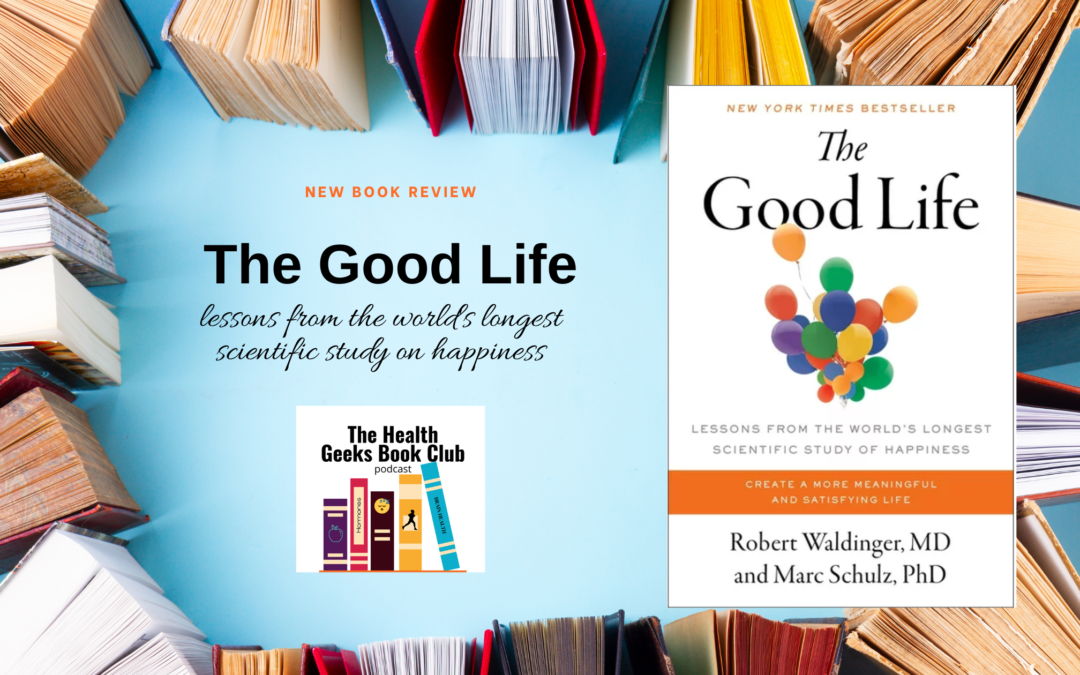 Are you searching for the secrets to a truly fulfilling and happy life? Look no further! In the latest book review on the Health Geeks Book Club Podcast, Kristen Norton and Eleanor Russell dive into the captivating pages of "The Good Life: Lessons from the World's Longest Scientific Study of Happiness" by Robert Waldinger MD, Marc Schulz Ph.D., et al. This delightful book is a treasure trove of engaging stories, practical advice, and key research findings in the field of happiness.
"The Good Life" takes readers on a journey into the lives of some of the participants in the world's longest scientific study on happiness, the Harvard Study of Adult Development. Drawing upon decades of research and real-life stories, the authors delve into the key factors that contribute to a meaningful and healthy life. They explore the importance of relationships, community, personal growth, and finding purpose.
Top 3 reasons why I loved this book:
Engaging Stories: "The Good Life" is full of compelling stories of individuals with various life choices and circumstances. These stories illustrate that despite various trials and tribulations we might face, we can be protected by the power of relationships, resilience, and finding joy in ordinary moments.
Practical Advice: The book provides practical guidance on nurturing and maintaining healthy relationships, fostering personal growth, and finding meaning and purpose in everyday life. It offers actionable steps for readers to improve their well-being and happiness.
Friendly Tone: One of the standout features of "The Good Life" is its warm and friendly tone. The authors' approachable style of sharing what they have learned from the Adult Development Study makes the ideas and research findings accessible and relatable.
Bottom line:
"The Good Life" is a must-read for anyone seeking genuine happiness and a long, healthy life. Its compelling stories, practical advice, and friendly tone make it an enjoyable and informative read.
Don't miss the opportunity to embark on this transformative journey toward happiness and well-being. Grab a copy of "The Good Life" today and unlock the secrets to living your best life.
Hungry for the Good Life?