Welcome to the Beginner's Guide To Meal Planning That Works!!
WOOHOO! We are really excited to get this party started! How about you?
While you wait for our official start date, take a look below. We've gathered together everything you need to know before we begin. You'll find videos, worksheets, and helpful information about the programs we will use to chat and share recipes with you.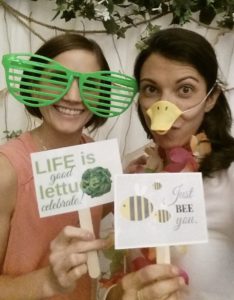 START HERE
Review this page so you are ready for the course.
Print out your workbook and refer back to the Roadmap Page often. Cross it off as you go!
Each week you'll be sent to a new lesson page where you'll see videos and links to your tools.
Get Ready to Rock This Challenge!
Scroll Down For Your Pre-Course Materials
BE PREPARED WITH THESE 4 STEPS
1. Spring clean then, stock your kitchen.
➡️ Has it been a while since you've sorted through your pantry and fridge? Consider a cleanout. Make sure you are familiar with the difference between use-by-dates and expiration dates. Here's a video for a quick guide on the dates you find on foods.
➡️ Now that you have cleared out what's too old, fill your pantry with healthy food items like these. Click below to expand the list of 20 pantry items we suggest having on hand for healthy cooking.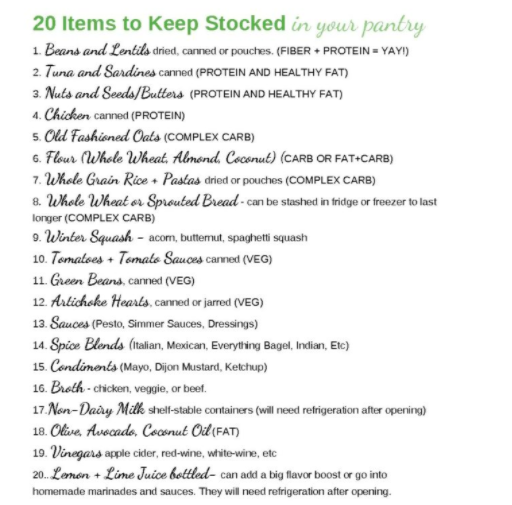 3. Brush up on your knife skills.
4. Food safety is a must. Keep these basics in mind as you prepare to cook at home more often.
---
COURSE MATERIALS AND TECHNOLOGY
Below you'll find your Course Road Map! Click on it to expand it. We highly recommend that you save this file on your desktop or print it out to have it handy as you go through the course. As you complete each step on the roadmap, mark it with a satisfying checkmark or X. Turn your completed roadmap in at the end of the course and receive a prize for staying on the journey!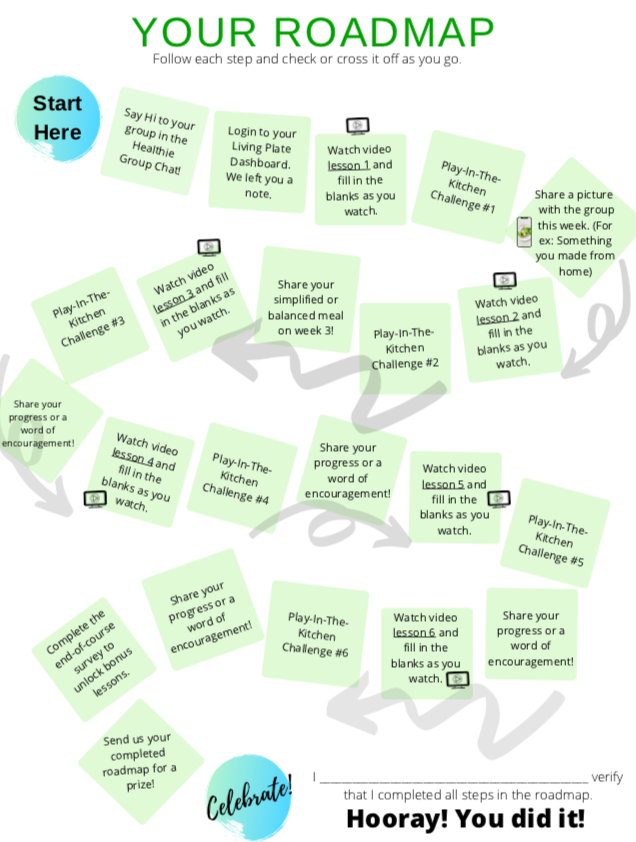 Get comfortable with the Healthie Group Chat
Introduction to Your Meal Planning Dashboard