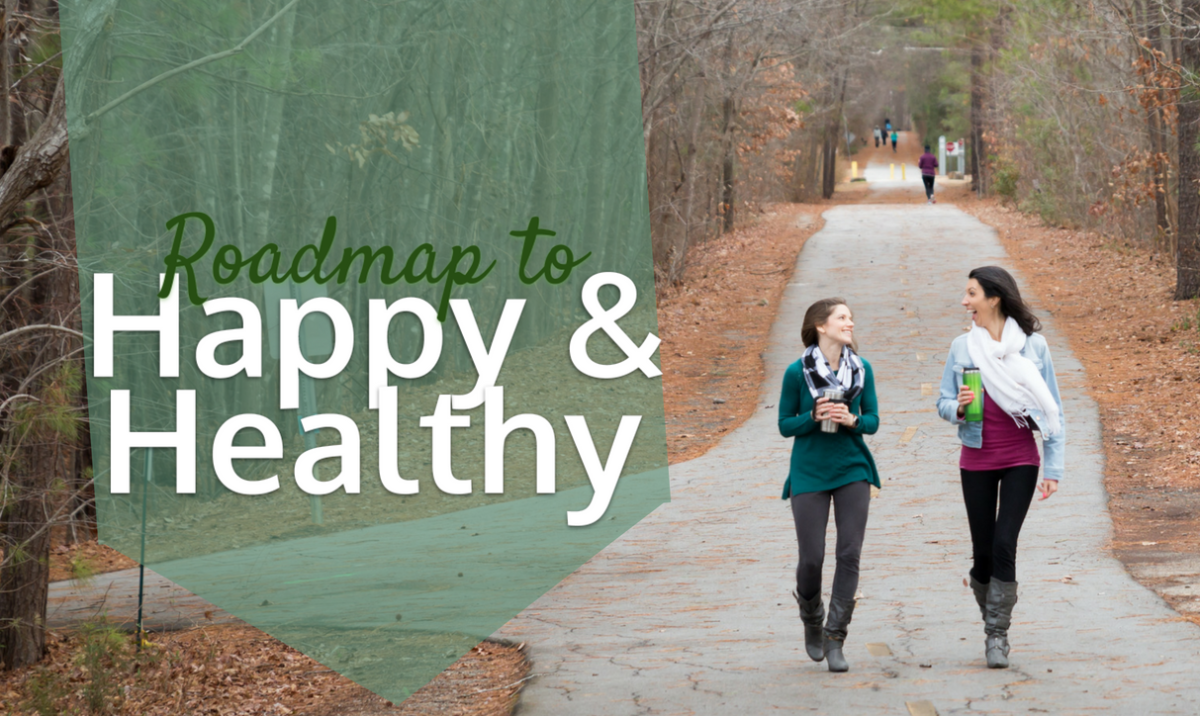 If making food choices is stressful and overwhelming and you're sick of wasting precious time trying to get it right, then you need a simple, personalized and realistic plan so you can stop yo-yo dieting and finally feel healthy and happy for good. You need the ROADMAP.
We've designed the Roadmap to be the COMPLETE SOLUTION for you.
IT IS A PROVEN PATH: 
We'll provide direct instruction on the most effective and results-generating strategies to build healthy and sustainable habits that will help you lose weight, feel energized, and empowered to live your best life and love what you eat.
YOU LEARN TO MASTER YOUR MINDSET: 
Your attitude and beliefs influence 100% of your results. You'll learn the tools to master your mindset, tackle barriers, and slay your nutrition and wellness goals.
YOU RECEIVE INDIVIDUAL ATTENTION: 
You'll receive nutrition and wellness coaching from Lucy or Kristen that will help you clarify, uncover and feel ready to take action.
CONTINUOUS ACCOUNTABILITY AND SUPPORT: 
Reach out instantly with unlimited direct messaging in between coaching calls. Ask your questions and share your struggles anytime, anywhere. It's like having your dietitian in your back pocket.
PLUS A CARING COMMUNITY: 
We all need a tribe to belong. You'll receive support and inspiration from a group of like-minded companions throughout your journey. 
HERE'S A BREAKDOWN OF EVERYTHING INCLUDED:
90-minute jump-start video session - you'll start strong with a session to orient you to the program tools, create a foundation for healthy food choices, establish personalized goals, and action steps to start implementing right away. 
Five 30 minutes video sessions This includes coaching around your goal progress, followed by skill and strategy training for healthy habits.  
Bi-weekly goal check-in by private chat for accountability and support in between calls.
A private, online community to share stories, ask for feedback, celebrate wins, and provide support 24/7.
Food, mood, and activity tracking app that helps you stay mindful and accountable. It's photo-based and simple to use. No need to count points, calories or macros!
Feedback on your journal -  your dietitian can view your food and activity journal and can provide feedback during your sessions.
Unlimited private messaging with your dietitian. Ask questions and reach out as needed.

Handouts, worksheets, and relevant reso

urces to enhance your learning and hold you accountable to forward movement
But wait! There's more!  Because we love sharing great tools, you'll also receive these bonuses:
A weekly well-balanced meal plan that focuses on whole, anti-inflammatory foods

Simple Meal Planning Plug-n-Play Worksheet with recipes

Healthy Habit Course that includes 3 video trainings + worksheets

Well Balanced Self Care Gift Bundle for VIPs
Are you ready to end the overwhelm… to Stop Wasting precious time and energy...start slaying your goals...feel confident and in control and get back to doing more of what makes you happy? 
Begin now by choosing a package below.