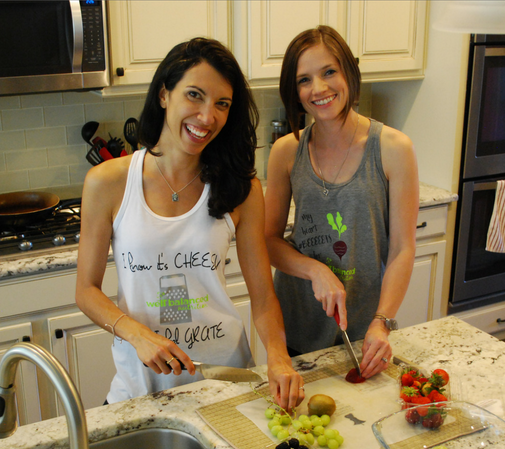 Feeling overwhelmed in the kitchen?
YES? Then we have a solution for you! Join our program to begin meal planning, prepping, and cooking one easy step at a time! No more crazy meal prep sessions, overwhelming efforts to follow a specific diet, or failed attempts to eat healthier at home.
We'll show you how to keep planning simple, flexible, and realistic. You'll learn how to prep ahead without having to eat the same meal all week long. By the end of the program, you'll be enjoying healthier and tastier meals you made at home.
Meal Planning that Works is a step-by-step program designed to help you
✅ learn to cook delicious meals in a flash
✅ save money on your food budget
✅ use flexible and simple strategies for busy nights
✅ meet your health goals
✅ enjoy satisfying homemade meals
Hi! We're Lucy and Kristen!
We're your friendly nutrition coaches and we are busy people just like you. We are moms of little ones and know first hand what it's like to try to get dinner on the table quickly after a long day.
We love to play in the kitchen but add busy days and social and family obligations to the mix and it gets a bit trickier. You need smart strategies to make it work!
From our experience and years of coaching clients in the same boat, one thing we know for sure is that in order to meet your health goals, it starts with a plan! We designed this program for busy people who want to get a healthy meal on the table without the extra fuss and overwhelm. While it starts with a plan, it doesn't end there! We walk you through everything from planning, prepping, and cooking meals you'll love!
What Participants Are Saying
"I am quite pleased that I am off the fast-food/ frozen meal merry go round and have lost about 5 pounds without a punishing diet or any real effort. I am eating healthier; less sugar, less salt, and fat, and now remember my krill oil almost every day!" - L.E.
"I realized how easy it is to eat healthy when you meal prep and how satisfying a meal can be by improving the flavor (not the fat). I use to buy healthy produce and put it in my refrigerator and then later look inside and be discouraged because everything needed some sort of prep before I could eat it." -P.B.
This program is for you if...
It's 5 pm and you're asking yourself "What's for dinner?"
You're doing take-out more than 3x per week
You've tried unsustainable, restrictive diets only to feel like you've failed
Not comfortable in the kitchen or never learned how to cook
You're concerned about your health
This won't be your cup of tea if...
You are on a strict diet, such as vegan or keto diets, or have several food restrictions
You just want someone to tell you exactly what to eat
 What's included in our meal planning: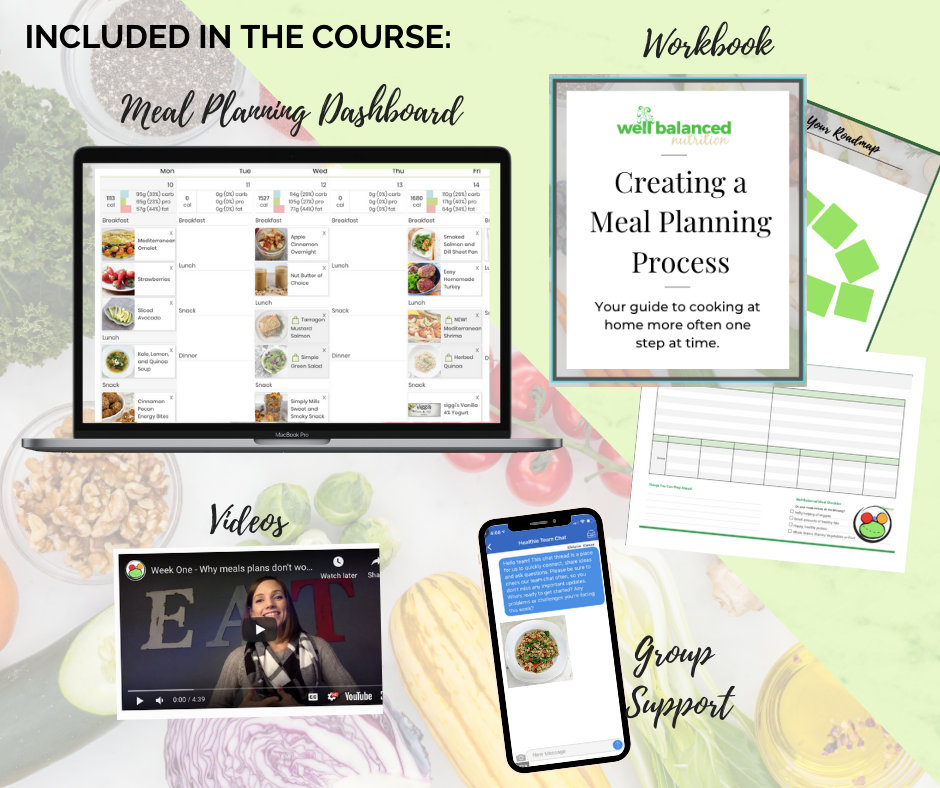 *️⃣  Short video lessons briefing you on a concept or tool that will help you master meal planning
*️⃣  Weekly check-ins from Well Balanced Nutrition to keep you on track!
*️⃣  A group of people striving toward the same goal that can hold you accountable, inspire you, and cheer you on
*️⃣ A meal planning dashboard - your one-stop-shop for finding healthy, easy-to-make recipes and creating your grocery list in seconds!
**NEW!** We've recently added even more meal planning value to help you succeed in the kitchen!  BONUS MATERIALS:
⇒ 4 Group Coaching Sessions (Valued at $200).
⇒ Access to our Meal Planning Resource Library full of beautiful cheat sheets, kitchen guides, and worksheets. (Valued at $29)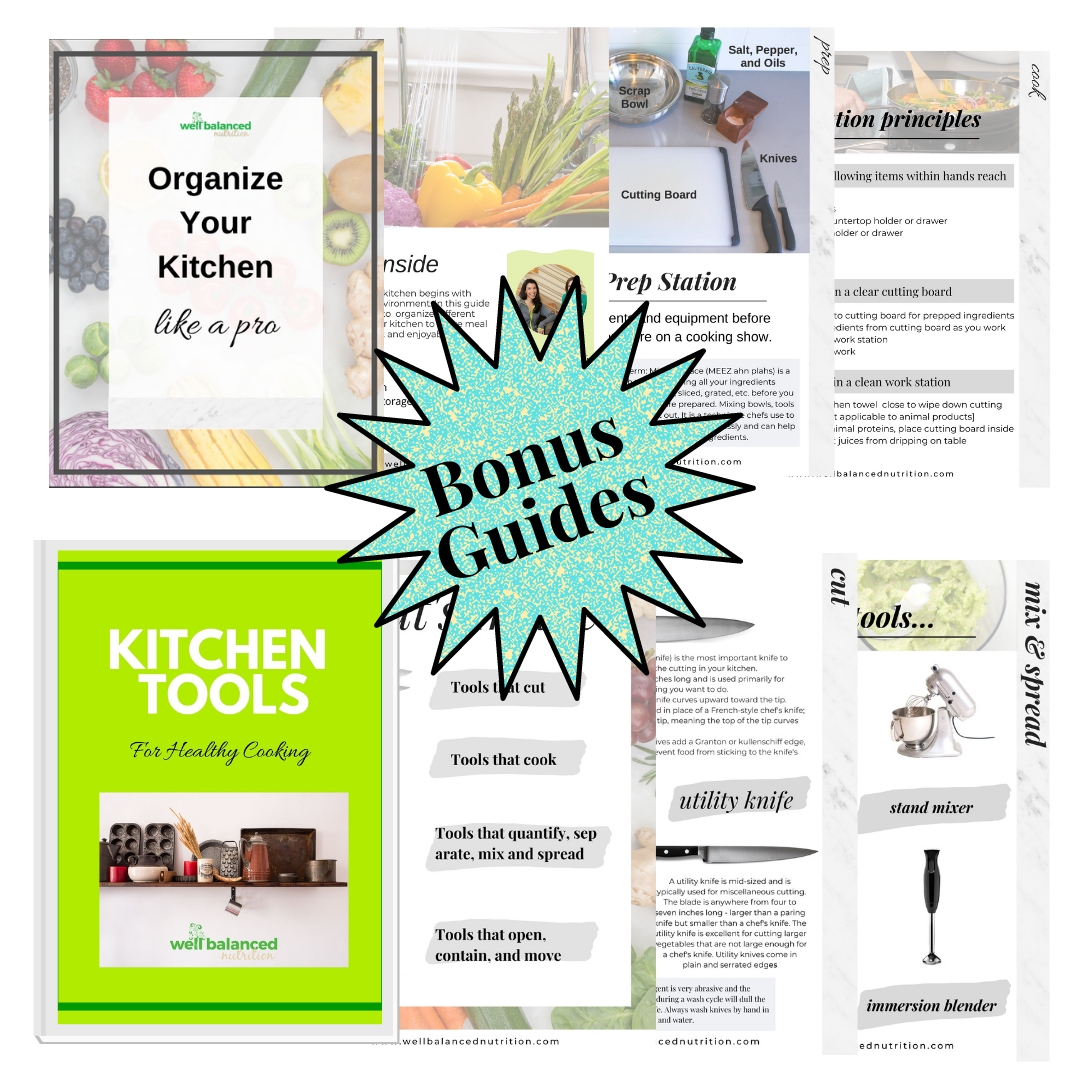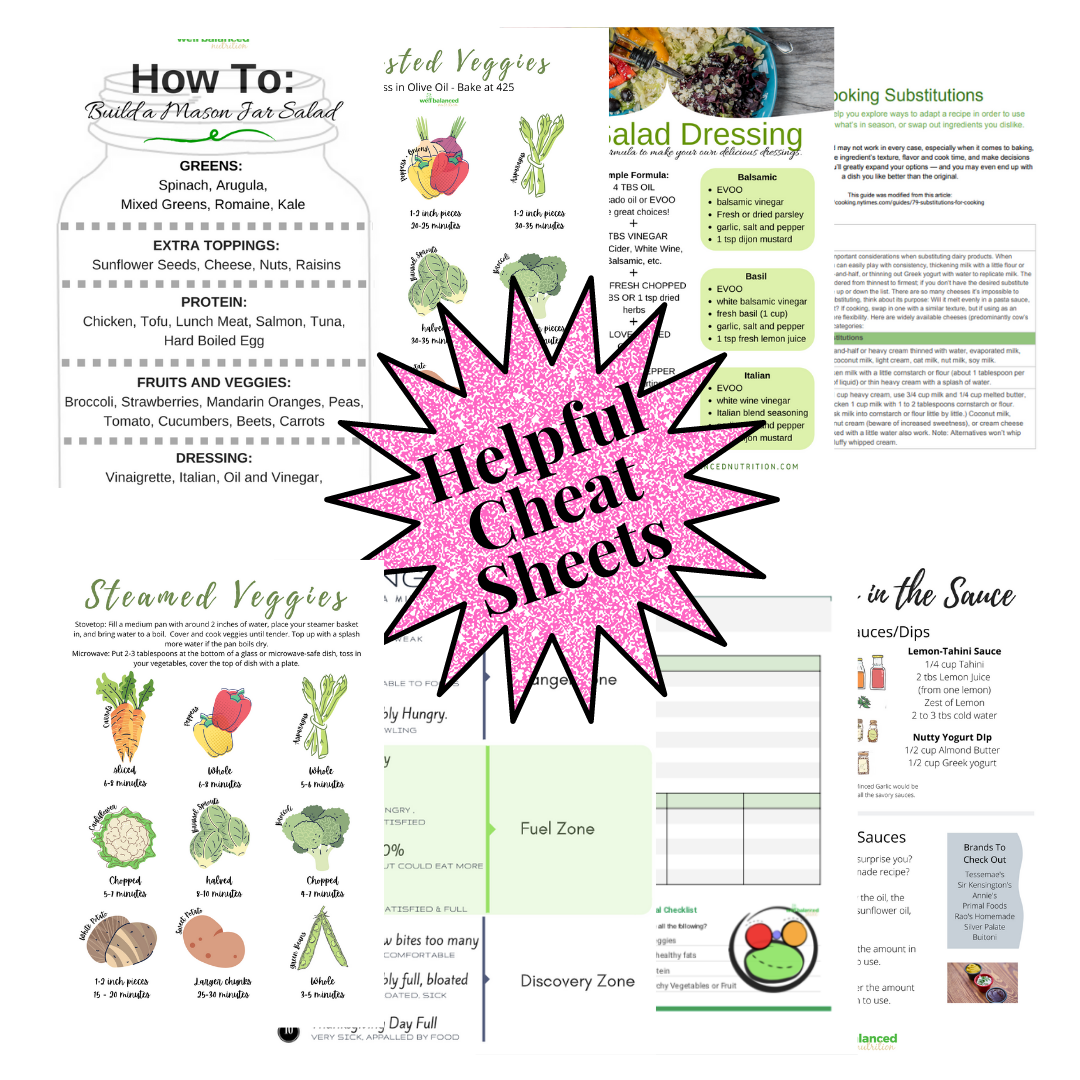 Create Your Own Meal Planning Process
The One Key Factor for Ongoing Meal Planning Success
Four Things To Include in Every Meal Plus Plug-N-Play Meal Planner Cheat Sheet
Pro Strategies for Getting In and Out of the Kitchen
The One Thing That Might Be Missing from Your Meals and Simple Ways to Add it Back In
Tools for Managing Cravings and Portions
We offer a 21-day Money Back Guarantee. If for any reason you are not satisfied with Meal Planning That Works, contact us within 21 days of purchase and you will be given a full refund. Go ahead! You have nothing to lose.
"I'm not someone who wants to spend a lot of time in the kitchen. Food is a necessity for me – not a creative outlet. So keeping recipes simple is key for success to me! I'm really enjoying the program as a way to get new ideas and try one new thing a week. This has been fun!" -C.P.
"I don't go to the grocery store unless I have my plan now. I'm going with a real purpose instead of just grabbing whatever I feel like eating. I found out I do like cooking and I can cook for one." -KN