3 Flexible Strategies for Sticking To Your Nutrition Goals This Summer
June 15 @ 12:00 pm

-

1:00 pm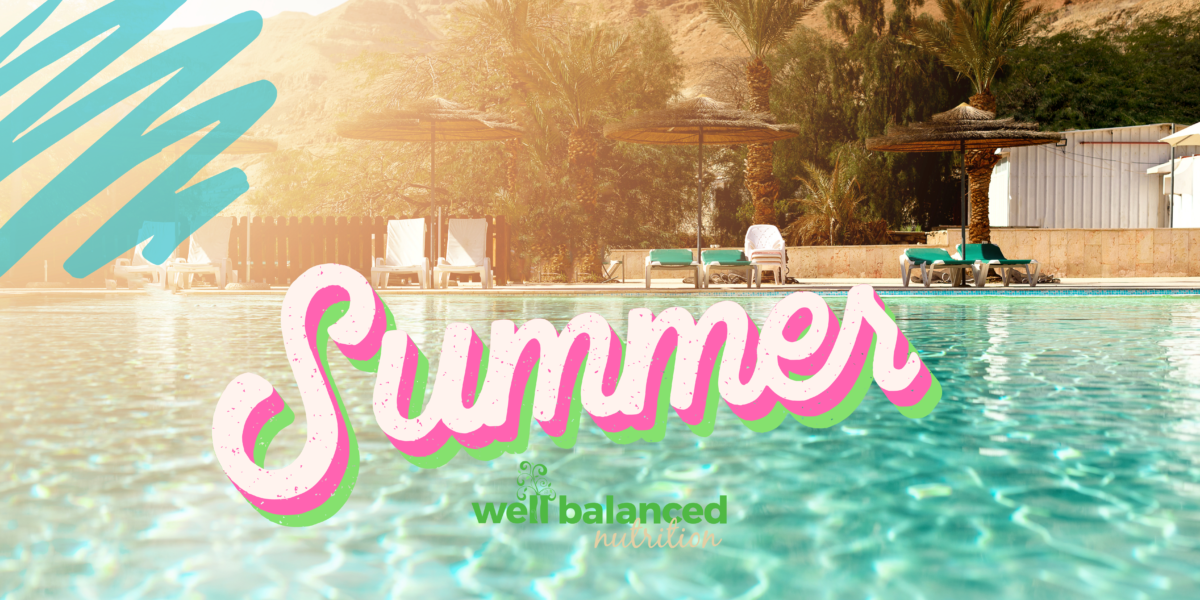 Oh Sweet Summertime!
Warmer weather means more outdoor adventures after work, more time at the pool, and more getaways! How does all this affect your health and well-being? You don't have to lose sight of your nutrition goals to let loose and have fun outside!
~How to enjoy your summer without sabotaging your health goals.
There are so many opportunities in the summertime to have cocktails, eat ice cream, spend a lazy day at the pool reading, and other chances to truly live up the season. How do you make the most of your summer AND keep your well-being in mind? We'll share some tips!
~How to build a balanced plate at any summer gathering.
You don't have to avoid your favorite foods at the next summer event. We'll teach you what to consider when building your plate to keep you balanced and satisfied.
~How to nourish yourself without even turning on the stove.
It's hot and you don't want to turn on the stove. We'll share light and easy summer meals that don't require slaving over the stove.